Richey Edwards was a Welsh Musician, and member of the famous rock band Manic Street Preachers. Edwards secured a cult following throughout his career – being praised for his songwriting abilities, and his contributions to the direction of the highly-successful band. Yet Edwards would disappear on February 1st 1995, never to be seen again. He was declared legally dead in late 2008. So, what happened to him? And what is the full story behind the disappearance? Read on to find out more.
We begin with Edwards' origins in the band. He was originally a driver for the Manic Street Preachers, but eventually became their fourth member. Edwards was known for his imaginative songwriting. One of his most famous actions came in 1991, when, after being questioned by a journalist regarding the direction of the band – Edwards carved '4 Real' into his arm with a razor blade (later requiring eighteen stitches!).
Edwards suffered from depression. He was known to self-harm, and spent time at the Priory Clinic in Roehampton, London. Edwards is highly-regarded by those in the mental health community – he was one of the first people in the public eye to speak openly and candidly about depression. Many of his fans felt they could relate to Edwards – offering significant support in his battle against ill mental health. Edwards left the Priory Clinic in 1994, before going on tour with the Manic Street Preachers for what would turn out to be the final time.
Three months later, Edwards would vanish – doing so on February 1st 1995. He had been due to fly with some of the band to USA. Yet he didn't appear for the flight, and never made it to the US. It transpired that Edwards had withdrawn £200 each day from his bank account in the two weeks leading up to February 1st. This totalled almost £3,000 by the time of his scheduled flight. The last confirmed sighting of Edwards was when he checked out of his hotel at 7am on the morning of February 1st. He left behind a packed suitcase. He travelled to an apartment in Wales, never to be certainly seen again.
However, there were sightings in the days following his disappearance. One fan, unaware that Edwards was missing, spotted him at Newport Bus station. On the 7th February, a Newport taxi driver said he picked up Edwards, before driving him around the local area, including Edwards' childhood home. The passenger left at Severn View service station, before paying the fare in cash. This sighting then fits in with investigations following theory.
It is believed Edwards had a car at the service station, which he then lived in for a few days. By February 14th, Edwards car was given a parking ticket, before being designated as abandoned by February 17th. Investigators found signs that the car had been lived in for a few days. Tragically, it is believed that Edwards committed suicide at Severn Bridge at some point in mid-February, jumping off the bridge to his death. Severn Bridge was already a well-known suicide spot, and given his close proximity to the bridge, this does appear to be the most likely outcome.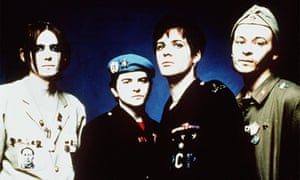 THEORIES:
Death by Suicide: Unfortunately, the evidence certainly points to Edwards committing suicide. By withdrawing £3,000 in under two weeks, Edwards may well have been planning a final swansong. The journey he took in the taxi – including his childhood home – would further indicate this farewell rhetoric. The taxi driver dropped Edwards off at Severn Bridge station, with Edwards' car found in the same location. The Severn Bridge is a notorious suicide spot, and Edwards may have opted to take his own life. Having battled with mental health conditions, Edwards would've been at risk of suicide. Bodies are often not recovered from the area.
Planned Disappearance: However, there is some evidence to the contrary. Edwards himself mentioned in an interview that suicide 'didn't enter his mind', while friends stated their belief that Edwards wouldn't have ever considered suicide. Moreover, there have been reported sightings of Edwards in both India and Spain – though the authenticity of these sightings have never been confirmed. However, arguably the biggest piece of evidence that suggests Edwards might have planned his disappearance and survived lies in a book Edwards gave a friend in the build-up to his disappearance. The book, called 'Novel with Cocaine', was given to the friend by Edwards, with the instruction to read the introduction. In the introduction, the author spoke about being in a mental asylum (like the Priory), before 'vanishing'. Perhaps Edwards did this to explain his plans?
---
---
Richey Edwards, regardless of his fate, has left an amazing legacy behind. The ninth album from the Manic Street Preachers consisted of songs entirely left behind from Edwards. Up until 2005, his fellow band members paid 25% of royalties into his bank account. The band continues to set up an extra, unmanned microphone at performances in recognition of Edwards. Many of his fans still hope and believe he is alive, and several websites are still running in support of Edwards. He would be 50 by now, many believe he is still going strong, somewhere in this world. While a tragic case regardless of the outcome, there is no doubting the legacy Edwards has left behind.
Thanks for reading. UniEel is on Facebook and Twitter.